You're one flight away from enjoying a dreamy trip to the most beautiful destination in the Bahamas! Nassau- a world-class tropical destination loved by every traveler and celebrity. Alluring turquoise water, white sandy beaches, luxurious resorts, and Caribbean culinary scenes will win your heart to enjoy more. Reserve the cheapest flights to Nassau if you want to enjoy a perfect honeymoon getaway or a fun family vacation. Here we mentioned details about the best places, the best things to do, and the best hotels for staying in Nassau! Dive down to learn more:
Explore The Best Attractions Of Nassau
Keep up the buzz and energy to explore the best attractions of Nassau! Every attraction of Nassau reflects the true beauty of the Bahamas, its rich culture, history, and lush nature. Drink up coconut water and explore Nassau like never before. After booking flights to Nassau make sure to add all these attractions to your bucket list listed below: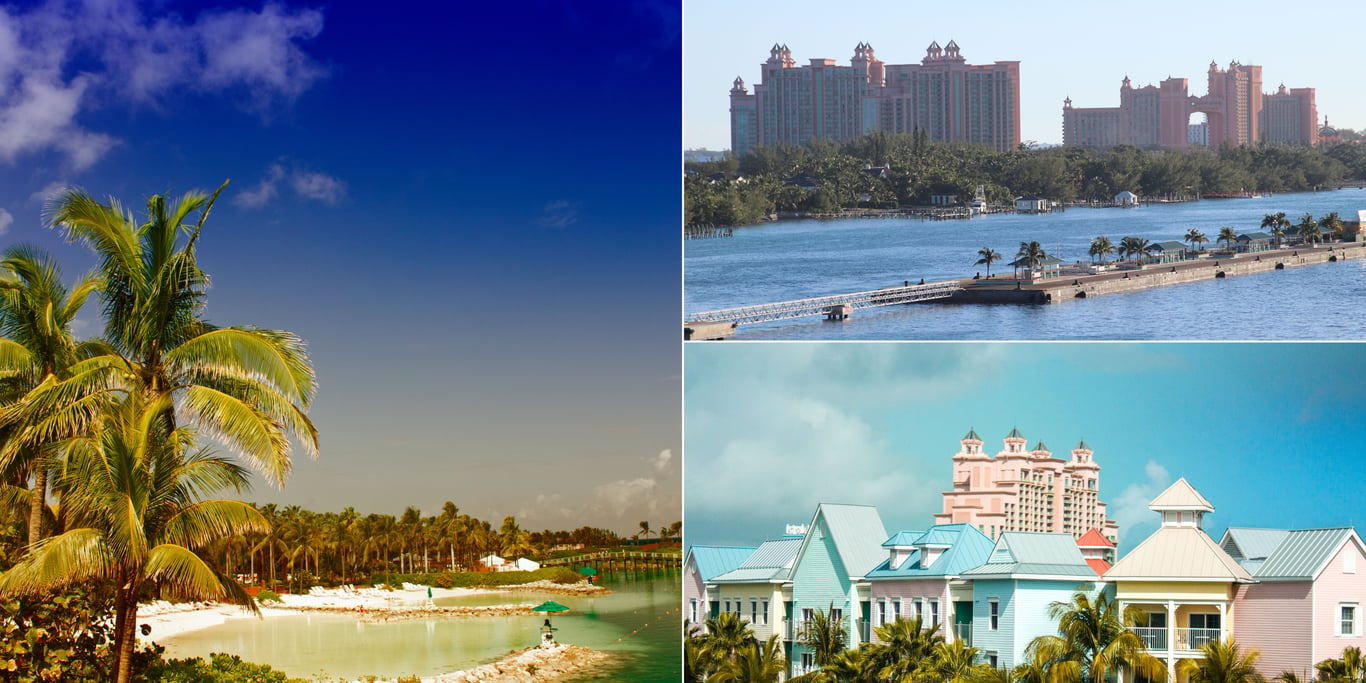 1. Atlantis Paradise Island: A heavenly home to an aquarium, a luxury hotel, a water park, and an entertainment complex. The mythical marine world decor will leave you speechless to capture millions of Instagrammable photos and videos.
2. Cable Beach: This class Caribbean beach welcomes travelers to enjoy swimming, volleyball, beachside picnic, and capture aesthetic photographs.
3. Blue Lagoon Island: A perfect spot for water sports lovers! Encounter dolphins, sea lions, stingrays, and other tropical marine creatures in the crystal clear turquoise water.
4. Clifton Heritage National Park: It's a hub of history, culture, lush nature, and tranquility. Enjoy snorkeling to witness coastal coral reef gardens and tropical marine creatures.
5. Cabbage Beach: This pristine beach is perfect for families to enjoy a great vacation. Here you can enjoy a stress-free vacation without breaking the bank.
6. Pirates of Nassau Museum: It's a kids-friendly museum to explore pirate ship Revenge, pirate paraphernalia, and exhibits covering infamous Blackbeard and women pirates.
7. Marina Village: For a perfect Bahamian vacation, you can explore the Colorful buildings with pastel façades and local restaurants in Marina Village.
Best Activities To Enjoy On A Trip To Nassau
Planning Nassau Paradise Island itinerary? Catch flights to Nassau! Incorporate unique tours and activities into your schedule. Whether your interests lie in savoring the local cuisine, delving deeper into Bahamian history, or experiencing the breathtaking vistas atop a horse, there is no shortage of options.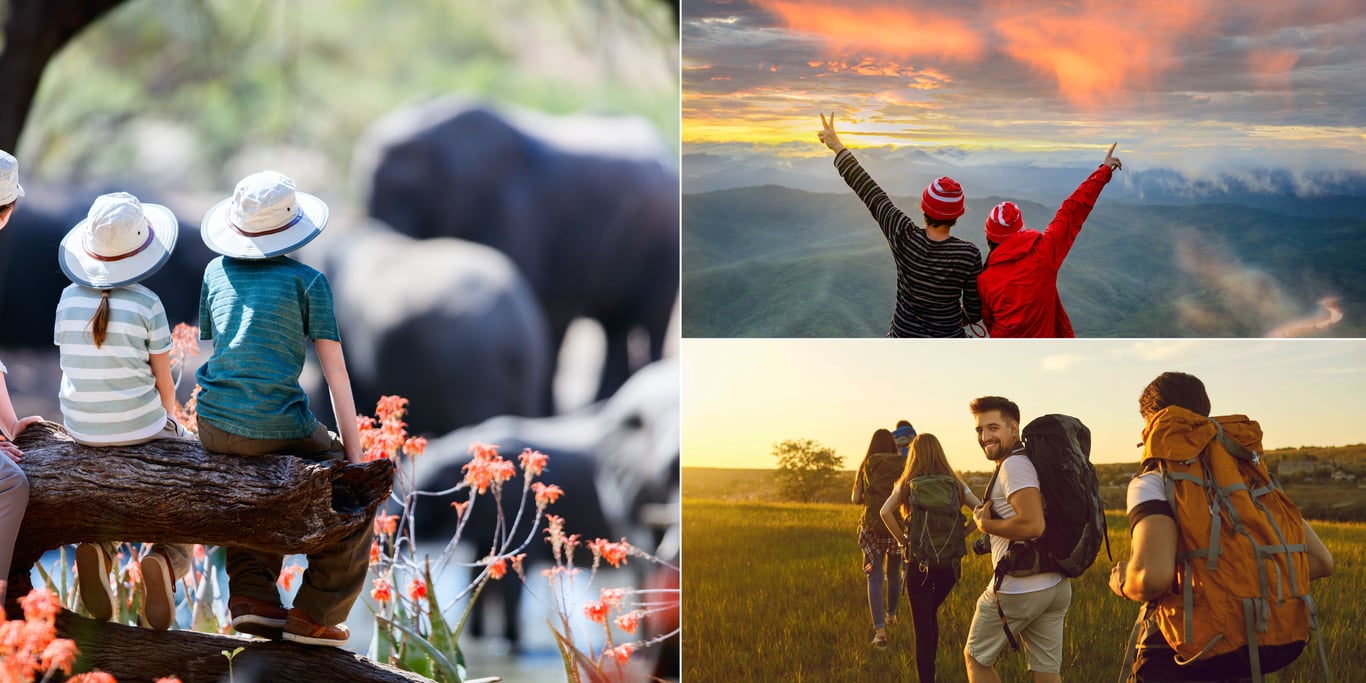 By participating in a tour or trying something new, you'll have the chance to fully immerse yourself in the best sports and activities in Nassau. Encounter Stingray experience, sailing cruises, 30-minute snorkel adventures, sunset dinner cruises, fishing adventures, swimming with dolphins, parasailing, windsurfing, jet skiing, banana boating, and kayaking are popular activities in Nassau.
Authentic Culinary Scene To Enjoy In Nassau
Food lovers cannot miss experiencing a scrumptious Caribbean culinary scene in Nassau. Book cheap flights to Nassau and enjoy a heavenly culinary experience in the stunning Bahamas region. Discover the wonders of Bahamian culture through the tantalizing flavors of their local cuisine. Whether you're indulging in the luxurious accommodations of Nassau's resorts or simply making a brief stop during a cruise, there are endless opportunities to experience the culinary delights of the Bahamas.
These experiences offer a taste of Bahamian culture and an unforgettable glimpse into life on these magnificent islands. Dino's Gourmet Conch Salad Stand, Sip Sip, Cafe Matisse, Cafe Matisse, Curly's Restaurant and Bar, Bahamian Cookin' Restaurant and Bar, Cleo Mediterráneo, La Caverna, Athena Cafe & Bar, Carna, and Oh Andros are the best restaurants in Nassau. Here you can enjoy the fanciest cuisines, tastiest seafood snacks, drinks, and local cuisines to celebrate the best time of a tropical trip.
Relax & Stay At Best Hotels Of Nassau, Bahamas
The Bahamas is a paradise that offers many gorgeous, breathtakingly stunning beaches. Nassau is mainly known for its dramatic beaches covered by pristine waters, providing the perfect opportunity to bask in the sun and relax.
With a wide range of hotels to choose from, including Margaritaville Beach Resort Nassau, SLS at Baha Mar, The Ocean Club, A Four Seasons Resort, Bahamas, Riu Palace Paradise Island, The Cove at Atlantis, The Reef at Atlantis, Graycliff Hotel, Grand Hyatt Baha Mar, and Sunrise Beach Club And Villas, you won't be disappointed. These hotels are dedicated to providing top-notch amenities and services, ensuring your Bahamian vacation is unforgettable.
Best Time To Visit Nassau
Are you ready to make bookings for flights to Nassau for your loved ones? The Bahamas offers a range of options for travelers depending on their preferences. Peak season from mid-December to mid-April boasts stunning weather, while the summer months offer more affordable rates. For those seeking a quieter experience, September and October offer a respite from crowds. It's important to note that hurricane season runs from June to November, so plan accordingly.
Final Verdict
Enjoy a safer and amazing trip in the pristine tropical region of Nassau! After exploring Nassau, you can take a chance and explore other attractive destinations of the Bahamas. Just make sure to get cheap flights to Nassau, to save more for traveling. Nassau is a true gem for the travelers to treasure. Why wait? Hurry to explore this destination now to enjoy a tropical trip like never before. If you need any assistance regarding flight bookings then you can get in touch with Airowings.