For a perfect weekend getaway, Atlantic City is a great destination where you can escape. Visiting charming coastal side attractions, amusement spots, vintage restaurants, and entertainment hubs will keep you engaged throughout the weekend.
Taking a break from a busy work schedule is necessary, and finding an ideal spot for a weekend gateway can be tricky. But if you book flights to Atlantic City for a gateway, you'll be guaranteed a relaxing, fun escape near the coastlines. This beautiful place allows travelers to have a wonderful time with their families and friends. You can also take a chance to explore this stunning city by exploring this detailed guide.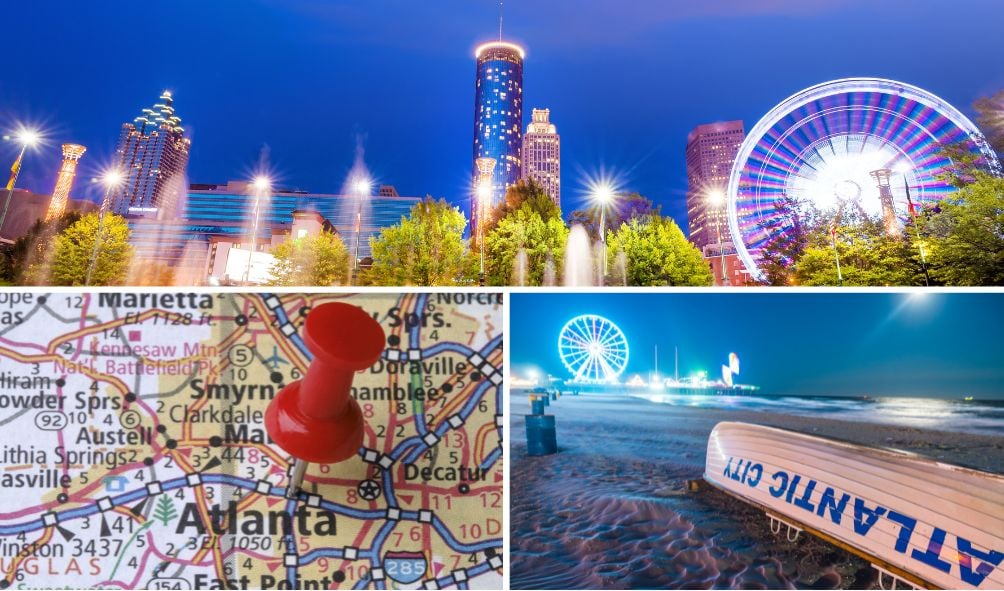 Why Atlantic City?
From incredible fun experiences to relaxing weekend holiday experiences, Atlantic City is famous among every traveler. This city is loaded with entertainment and engaging experiences to make your gateway timeline worthwhile. This is the destination where you can relax and rejuvenate yourself to enjoy a good time. The Atlantic City Boardwalk, Steel Pier, or Borgata might be some of the attractive spots that might attract travelers, but there's much more to explore. To explore the best of this amazing destination, you need to book cheap tickets to Atlantic City sooner.
Best Places To Explore in Atlantic City
Every travel journey is incomplete without exploring the best places. In Atlantic City, you can explore more than 25 of the best attractions to have a good time. This place is home to some amazing landmarks and areas where you can have a good time. Ready to explore? Check out the details shared below:
The Broadwalk: Being the most world-class attraction in Atlantic City, you can enjoy various fun things. Relaxing near the gentle, glistening shoreline and enjoying local foods at the bistros can be tremendous. Plus, this is an excellent place for shoppers and entertainment lovers.
Steel Pier: Want to enjoy some amusement park rides? This is the best place you need to be. You can find fun rides for all ages, delectable snacks, and gaming spots to spend a great evening here. Plus, you cannot miss a thrilling ride on the wheel to capture the most beautiful sunset in Atlantic City. To enjoy such an incredible time, you surely need to book cheap flight tickets to Atlantic City now.
Absecon Lighthouse: This is the third-largest lighthouse in the United States and is highly adored for displaying the panoramic view of the city from the top of the tower. This lighthouse represents a notable part of the history of this city, with some crucial museum displays.
Ocean City: Ocean City is the perfect spot for families and kids to enjoy a stress-free weekend gateway. You must explore the Ocean City Historical Museum and the Ocean City seaside sunset view. Here, you can enjoy kayaking and kiteboarding to have a fun time.
Jim Whelan Boardwalk Hall: This is the prime venue for concerts and events in Atlantic City. Here, you can admire a vast collection of musical instruments, and it's one of the notable places in the United States hosting Miss America's finals.
Atlantic City Aquarium: During your weekend gateway, you must explore the vibrant marine world of the Atlantic City Aquarium. This is one of the fantastic family-friendly attractions to must-visit. This aquarium is the tropical home to stingrays, exotic fish, sharks, coral reefs, and many more aquatic creatures.
Apart from these places, you can explore Atlantic City's very famous historical museums, War Memorial, Gardner's Basin, and Art Center to enlighten your knowledge about the history and culture of this stunning city.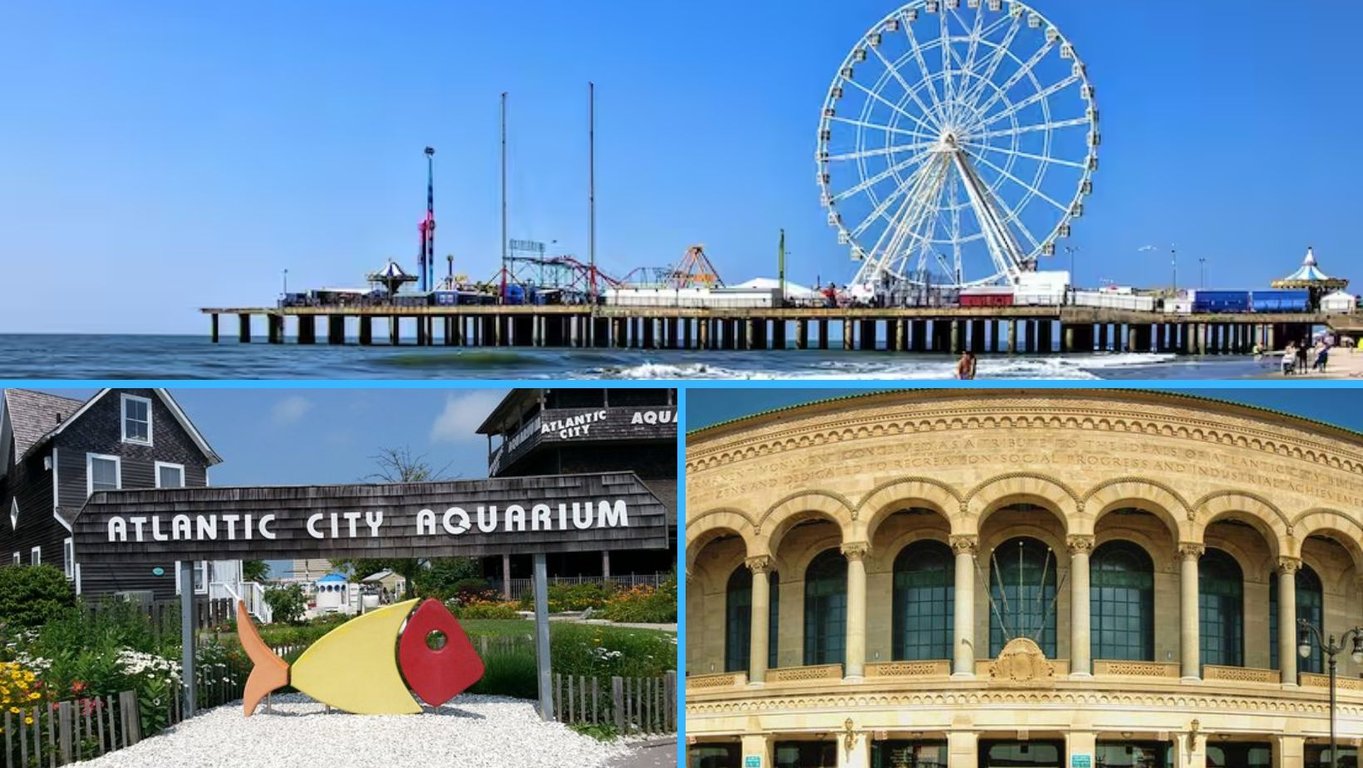 The best activities to Enjoy In Atlantic City
Let your weekend gateway be remarkable beyond your expectations. In Atlantic City, you cannot miss exploring the best activities to enjoy a great time. Passionate adventurers can learn many sporty activities to enjoy the thrill. Surfing, kiteboarding, fishing, cycling, and enjoying fun rides at the Steel Pier are some fantastic things to enjoy here. Also, you can visit the sparkling entertainment world of Borgata to play amazing games.
So, if you're going to spend a perfect weekend getaway in Atlantic City, make sure to include these unique activities on your bucket list. Therefore, book flights to Atlantic City now and fly high to escape into the dreamy paradise of Atlantic coastlines.
Ideal Time To Visit Atlantic City
March to May and June to August are considered the best times of the year to visit and explore the mesmerizing Atlantic City. During these months, the weather is pleasant enough to enjoy more time in the beautiful outdoors. So, this is the best place to go if you want to enjoy a mini summer break during the weekend. Additionally, the locals of this city are also friendly and can provide you with a best-in-class ambiance and services to make you feel special.
Bottom Line
Ready to relax in the warm sands of Atlantic City's beautiful shorelines? Swim, play, relax, and shop here by making early bookings for cheap flights to Atlantic City. Enjoy extraordinary travel experiences like never before.