Are you ready to make your weekend worthwhile and wild? Make your weekend amazing enough by escaping to Boise. Last minute trips create experiences that are better than planned. And booking flights to Boise will be the best decision to make for enjoying a wonderful thing to do.
Take your family and friends with you to weave the happiest memories in the pristine destination of Idaho. In this guide, you can find all the important details that will make your weekend trip exceptionally awesome. If you want to explore this vibrant place, make sure to go through this guide. We have covered all the crucial details that will help you plan a perfect weekend getaway. So, explore the major details mentioned below:
Best Places To Explore In Boise, Idaho
Boise has lush environments, historical places, and attractions with significant cultural influence. The best part of exploring Boise is that it offers you a wonderful experience and good weekend holiday time. Even the local Saturday markets in this city have a vibrant crowd that will allow you to blend in quickly. So, when you book cheap flights to Boise, make sure to go through the details about the top-rated places to must visit: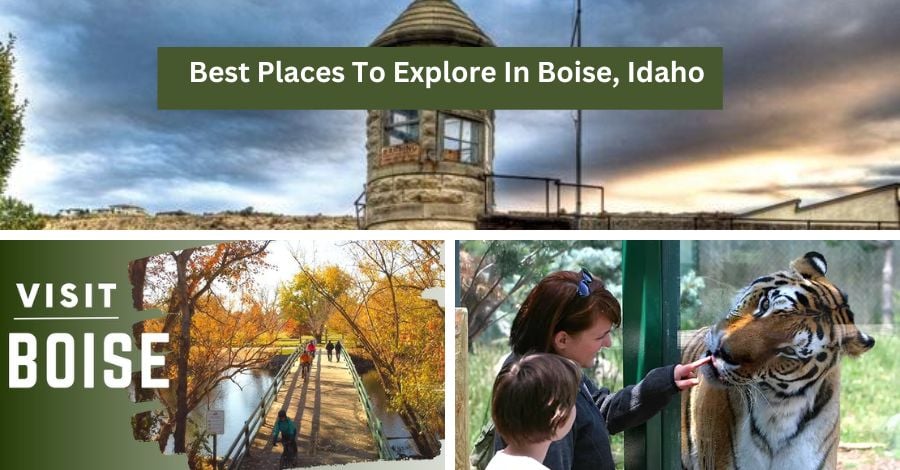 Boise River Greenbelt: Escape from the rush of the city to enjoy a hiking and cycling trip near the lush landscapes. The Greenbelt offers a great experience to help you enjoy a peaceful time in nature.
Boise Art Museum: This is a perfect museum date spot to admire the vast collection of art and artifacts. Every piece of art is curated by popular and local artists. Plus, every year, you can attend an art exhibit to enjoy the art culture of Idaho.
Old Idaho Penitentiary: Uncover the fascinating history of the Old Idaho State Penitentiary, from prison cells to outdoor areas, gallows, and amusingly instructed tours.
Boise Zoo: Enjoy a family-friendly day trip to the Boise Zoo. Click the majestic picture of exotic animals and attend engaging educational programs for all ages.
Boise Foothills: If you are an adventure traveler, now is your time to enjoy thrilling outdoor adventures in the dramatic foothills. Hiking, biking, or trekking are the best activities to enjoy here.
Idaho Botanical Garden: Get lost in the lush oasis of wild gardens and beautiful green landscapes. It can be an educational visit to explore the vibrant nature of Boise.
Boise Farmers Market: To admire the local culture, sample fresh foods and snacks, and shop for artisan products and flavorful cuisine. It's a dynamic spot to explore and enjoy the vibe of Boise.
Boise's Best Places To Enjoy Good Food and Drinks
During your weekend getaway, you surely need to take a chance to enjoy the best foods. Boise is a great place to find the best street foods and gourmet cuisines. Being a family-friendly destination, you explore numerous places. Alavita, Antonio's Kitchen, Little Pearl Oyster Bar, Wyld Child, Brick 29 Bistro, Ansots Basque Chorizos, Tango's Empanadas, Lemon Tree Co., Janjou Pâtisserie, The Wylder, Amano, and The Lively are the top-rated places where you can enjoy exquisite flavors of good food and drinks.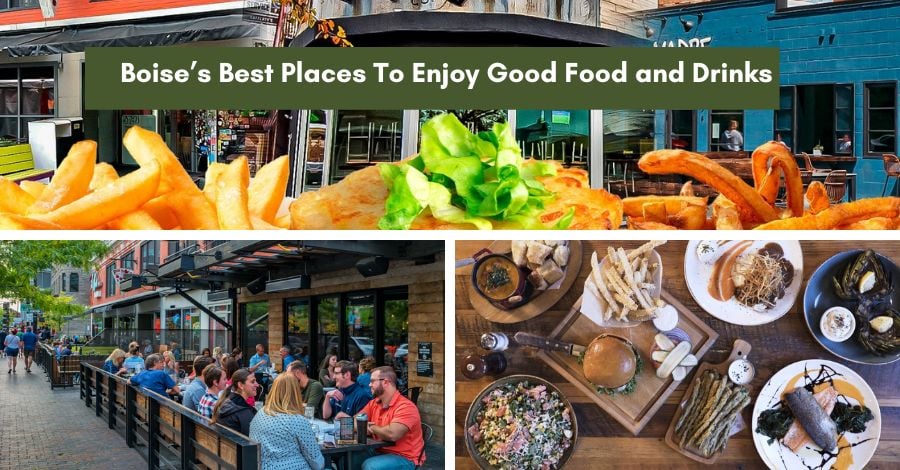 Your trip will indeed be incomplete without trying the best food in Boise. Exploring these fantastic restaurants will allow you to learn about the food culture of Idaho. So, book cheap flights to Boise to enjoy a tremendous travel experience by tasting the most insanely delicious cuisines.
Ideal Time To Book Flights To Boise
March to May is the right time to book flights to Boise. The summers in Boise are beautiful enough to enjoy summer holidays and weekend gateways. The vibrant scenic surroundings and nature parks welcome tourists to experience a great time. Plus, autumn can be another season to witness the cozy fall weather in Idaho. From Halloween to Easter, celebrations are worthwhile to witness. So, pack your bags and enjoy travel experiences that can make your weekend memorable.
Affordable Places to Stay In Boise
Make it affordable and ambient during your weekend getaway. This city has decent and affordable hotel options where you can stay and enjoy a leisurely hospitality experience.
These places are excellent enough for groups, families, and couples to enjoy an affordable escape without the stress of travel finances. Therefore, if you are ready to book your flights and hotels, then ensure to secure the most affordable options that can make your journey more manageable for the weekend. Plus, you can also hunt for the best discounts to make extra savings.
Bottom Line
Now you know how to make your travel experience this weekend better than your expectations with an affordable budget. You can rely on this guide to make your every journey superb! Book cheap flights to Boise, Idaho, and enjoy adventures with your loved ones to create the best ever travel memories.