Boise is a hidden jewel among travel destinations in the heart of the scenic Idaho State. With its enchanting mixture of natural beauty, rich culture, and outdoor adventures, this city offers magic to impress every type of traveler. From the scenic Boise River Greenbelt to the thriving arts scene and the wild Boise Foothills, this place has a unique charm that will intrigue those seeking a serene escape. Book flights to Boise, get out for an exploration, and discover why this destination is not just a dreamy place but an experience. Let's gather up more details: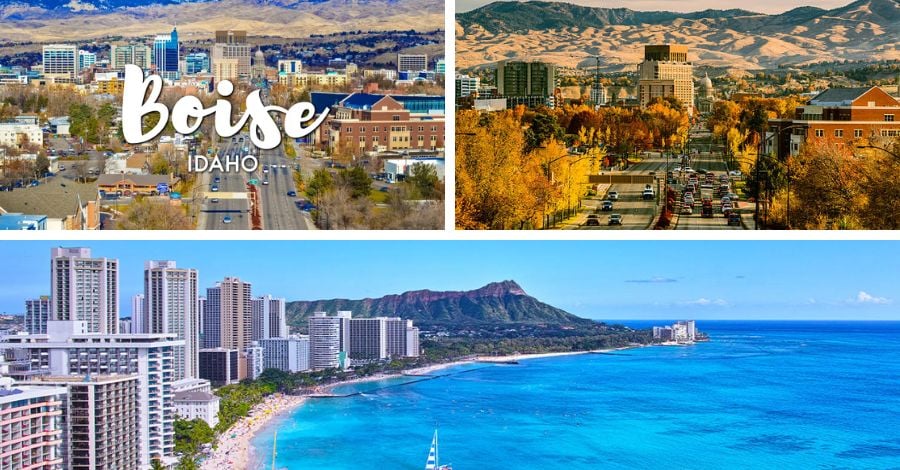 Boise: A Vibrant City To Enjoy Serene Vacation
Boise, the vibrant capital of Idaho, beckons travelers with its rich blend of natural beauty and urban charm. Nestled against the majestic Rocky Mountains, Boise is a city that invites exploration and discovery. Known for its thriving arts scene, outdoor recreational opportunities, and burgeoning culinary landscape, Boise offers visitors a diverse range of experiences.
The city's lush parks, including the iconic Boise River Greenbelt, provide ample opportunities for hiking, biking, and enjoying the great outdoors. Meanwhile, the Boise Art Museum and numerous galleries showcase a thriving creative community. Culinary enthusiasts will savor the farm-to-table dining options and local craft breweries that make it a culinary hotspot.
With its friendly atmosphere and perfect balance between urban amenities and natural wonders, Boise is a city worth exploring. Make sure to book cheap flights to Boise to explore a trip filled with peace and adventure.
Must-Visit Attractions To Explore In Boise, Idaho
Boise, Idaho, boasts many attractions catering to various interests. Here are the seven must-visit places to experience the best this vibrant city has to offer:
Boise River Greenbelt: This scenic riverside pathway winds through the city's heart, offering an ideal spot for walking, biking, and picnicking along the Boise River.

Boise Art Museum: Delve into contemporary and regional art at this cultural hub, which hosts an impressive collection of paintings, sculptures, and rotating exhibitions.

Old Idaho Penitentiary: Step back in time with a visit to this historic site, once a functioning prison. Explore the cells, gallows, and captivating stories of its inmates.

Boise State Capitol: Marvel at the neoclassical architecture and learn about Idaho's history and government through guided tours of this iconic government building.

Boise Foothills: Nature enthusiasts will relish hiking and wildlife spotting in the stunning Boise Foothills, with their numerous trails and scenic vistas.

Basque Block: Enjoy Boise's unique heritage by strolling through this vibrant district, filled with Basque restaurants, cultural centers, and festivals.

Table Rock: Hike to the iconic Table Rock for panoramic city views and the surrounding landscape. It's especially enchanting at sunrise or sunset.
These seven destinations showcase Boise's diversity and charm, ensuring an unforgettable visit for all. So, book plane tickets to Boise and take your family to this stunning destination to have a good time.
Fun Activities To Enjoy In Boise, Idaho
Boise, Idaho, is a source of inspiration for anyone looking for exciting activities. Adventure awaits with the scenic Boise River Greenbelt, while the Boise Foothills offer trails to conquer. Those seeking culture can immerse themselves in the thriving arts scene, while foodies will be delighted by the local cuisine at trendy restaurants and craft breweries.
History buffs can tour the Old Idaho Penitentiary or the Boise State Capitol. At the same time, families can experience interactive science exhibits at the Discovery Center of Idaho or enjoy a day at the Boise Zoo. So, make sure to experience time here and discover many other things to do by arriving on flights to Boise.
Enjoy The Culinary Scene Of Boise
Boise's culinary scene is a delicious journey for travelers. With a focus on farm-to-table dining, this city in Idaho offers an array of culinary delights. Sample fresh, locally sourced ingredients at acclaimed restaurants, where innovative chefs craft dishes that reflect the region's flavors.
The Boise Farmers Market is a must-visit, showcasing a bounty of seasonal produce, artisanal cheeses, and handmade treats. The city's craft beer scene is booming, with numerous breweries offering unique brews to savor.
Food trucks add to the gastronomic diversity, serving everything from gourmet tacos to mouthwatering desserts. Whether you're seeking upscale dining or casual eats, Boise's culinary offerings are a delightful treat for every palate.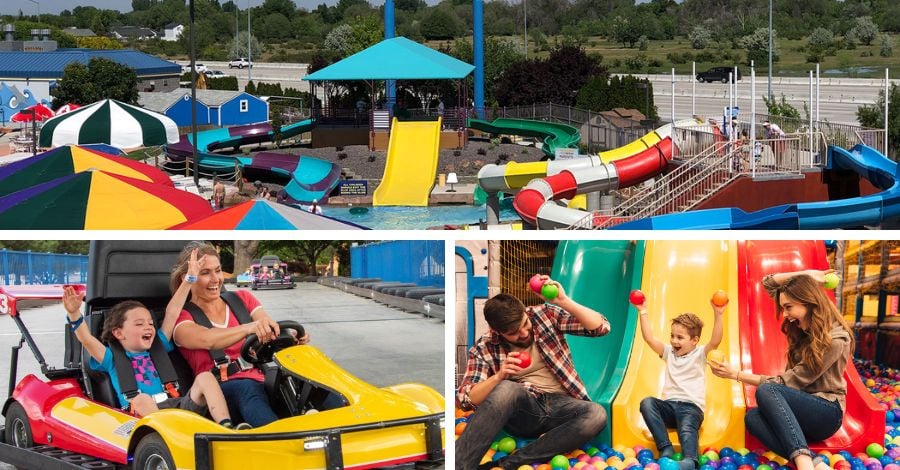 Kids-Friendly Amusement Places To Visit In Boise
Catching cheap flights to Boise with kids can be the best thing to do! Boise offers a variety of kid-friendly amusement parks for family fun. Roaring Springs Water Park is a summer favorite, featuring thrilling water slides and lazy river rides. The Discovery Center of Idaho engages young minds with hands-on science exhibits and interactive learning experiences.
Zoo Boise is an animal lover's paradise, with diverse species to observe and educational programs. Wahooz Family Fun Zone offers mini-golf, go-karts, and arcade games for all ages. For outdoor adventure, head to the Bogus Basin Mountain Recreation Area, where kids can enjoy skiing in the winter and hiking and biking in the summer.
These attractions ensure that Boise is a fantastic destination for memorable family outings.
Final Thoughts
So, pack your bags and catch flights to Boise, where a stunning blend of nature, culture, and culinary delights awaits. Whether exploring the Boise River Greenbelt, savoring farm-to-table cuisine, or embarking on family experiences, this city presents an indelible experience. Boise beckons, promising a trip filled with discoveries and memories waiting to be made. Let the adventure begin in Boise!