Hoping on flights to San Jose for a weekend getaway will always be incredible and wild!
Welcome to the travel guide to San Jose, where technology and innovation meet adventure. Just like Silicon Valley's spirit shines in every corner. Buckle up as we guide this dynamic city, revealing secret gems, foodie paradises, and Instagram-worthy locations that will drive your followers to double-tap on Instagram.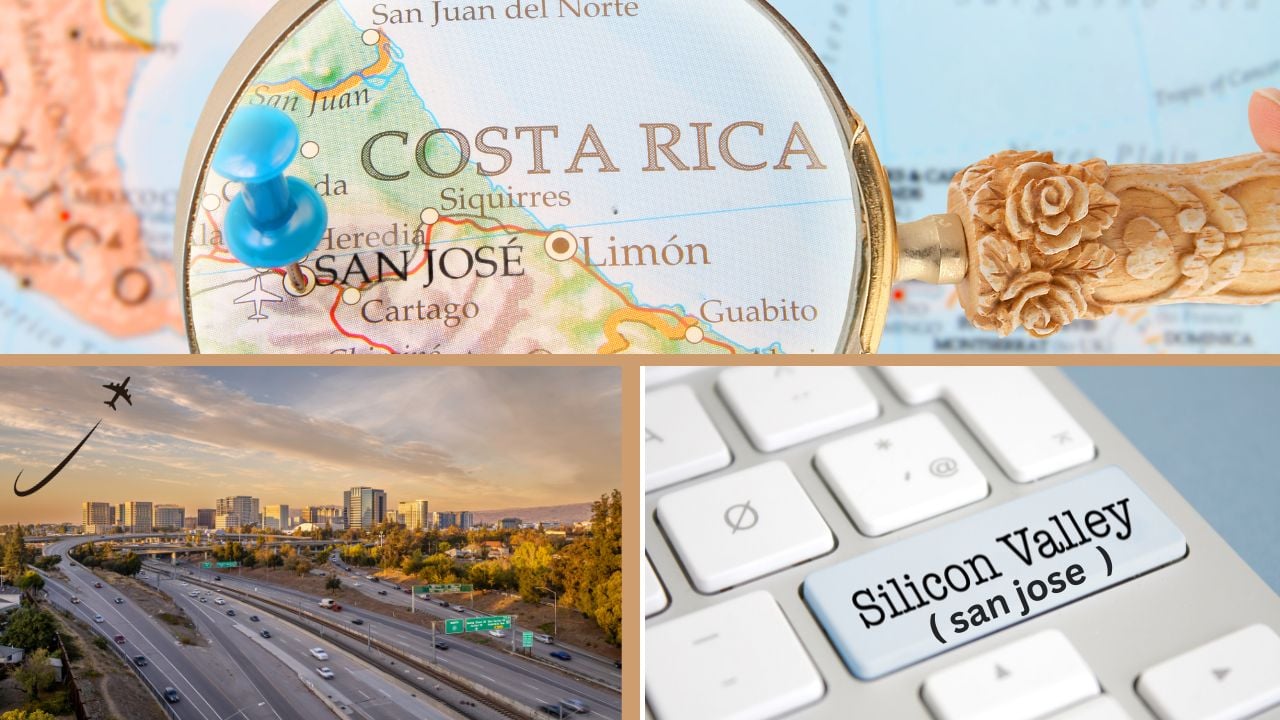 From exploring the coolest science and technology museums to hiking the spectacular trails in the Santa Cruz Mountains, we've organized your San Jose expedition smartly. Get ready to groove with the buzz of this Californian city that never rests. So, grab your smartphones and aesthetic attire, and let's plunge into the electric guide to explore San Jose.
San Jose: The Hub Of Silicon Valley And More
San Jose, or "SJ" to the locals, is ignited! It's the prime hub of Silicon Valley, where all the technology and innovation wizardry transpires. But there's more to this Californian precious gem than just devices and gizmos. This city has dreamy vibes for every mood - from epic gourmet spots to neon nightlife.
The beauty of green parks and nature trails is ideal for outdoor adventures. So whether you're into tech research, enjoying landmark exploration tours, or hiking, San Jose has the slaying energy to keep travelers enjoying their best time here. Hop on flights to San Jose, California, to live up to every second you explore.
Embrace Every Moment: Exploring San Jose's Best Places
From young travelers to families, enjoy a great weekend getaway here. The heart of Silicon Valley is home to impressive landmarks and super-cool attractions. The city offers a worthwhile experience to every traveler in every way. So, take a look at the list mentioned beneath:
The Tech Interactive: Dip into the planet of cutting-edge technology and interactive exhibitions at The Tech Interactive. You'll love digging into the ever-after innovation via hands-on experiences.

San Pedro Square Market: This food hall and authentic entertainment space is ideal for food lovers and social butterflies. Taste an eclectic variety of cuisines, groove to the beats of live music, and enjoy the lively atmosphere.

SoFA District: SJ's arts and aesthetic cultural hub is a haven for young travelers. Stroll through the street art and indie galleries and witness live music shows at the fancy venues.

Japanese Friendship Garden: Enjoy this exquisite garden's serenity and capture Instagram-worthy moments. It's a tranquil getaway from the city's haste and bustle.

San Jose State University: Visit the dynamic campus and its eclectic student culture. Attend the campus events or walk through the historic Hammer Theatre.

Guadalupe River Park: Nature-loving travelers will adore the green beauty of Guadalupe River Park. It's an outstanding spot for picnics, bike rides, and outdoor relaxation in the city's heart.
So, why sit at home when you can catch cheap flights to San Jose, California? Explore these marvelous places now.
San Jose Outdoor Adventures: The Playground For Thrill-Seekers
Get ready to unleash your adventurous soul during the San Jose trip! Whether you're a thrill-seeker or just looking for outdoor fun as a beginner, this city has you covered.
Explore the wild trails of Alum Rock Park, excellent for hiking or mountain biking adventures. Remember to click fabulous selfies and attractive landscape photographs for the Instagram travel gateway dump. Want to chill? Drive to Lake Cunningham Regional Park to enjoy thrilling water sports like kayaking and paddleboarding. Skateboarders and BMX lovers can visit Lake Cunningham Skate Park for cool tricks. Get on flights to San Jose and experience worthwhile outdoor adventures like never before.
Explore The Top Food Spots In San Jose
San Jose's food scene radiates exotic and classic flavors that'll make your taste buds dance cheerfully. We've got a checklist of the trendiest and best spots for grubbing foods in the core of Silicon Valley.
Tacos 'n' Chill: Slide into Tio's Tacos to fall in love with delicious street tacos. Their al-pastor is off the charts!

Brunch Scene: Drive to Bill's Cafe for Instagram-worthy avocado toast and bottomless mimosas for an authentic brunch experience.

Sushi Time: Taste the most delicious sushi and Japanese foods at Kazoo Sushi. The Fresh rolls are worth it to satisfy your cravings.

Vegan Love: Green lovers got to the Good Karma for their top-notch vegan nutritious cuisines and snacks.

Sweet Tooth Paradise: You surely need to try the customizable ice cream sandwiches that'll make you want more.

Stay In Comfort In San Jose: Affordable Accommodations
Looking for a pocket-friendly stay in San Jose for a more extended stay? You're in luck, travelers! This city presents budget-friendly hotels that meet your style and money-saving goals. Whether you're into minimalist decor or desire a cozy, Instagram-worthy hotel, choices abound.
Check out hostels like The Hatchery for a vibrant vibe or Motel 6 for simplicity and affordability. For a hint of eco-consciousness, The Alura Inn is an endurable choice. Don't compromise on your comfort and style; get affordable accommodations to explore San Jose without worrying about the budget.
Final Thoughts
San Jose is the ultimate weekend getaway destination in 2024-2025! This city has everything from innovative tech epicenters to dynamic arts scenes. Investigate Silicon Valley, dip into art phenomena, and savor international flavors. San Jose's endurable mood and stylish vibes make it a traveler's utopia.
This guide covers you, whether you're hunting innovation or aiming for Instagram-worthy locations. Unleash your travel spirit and book cheap flight tickets to San Jose! It's more than a travel spot in California; it's an affair weaved into the most extraordinary era!