Exploring heavenly destinations is always like a dream come true! Every traveler has vivid tastes and choices for exploring places. Some like mountains, beaches, cities, or untouched winter wonderlands. Exploring popular places can be a wonderful experience.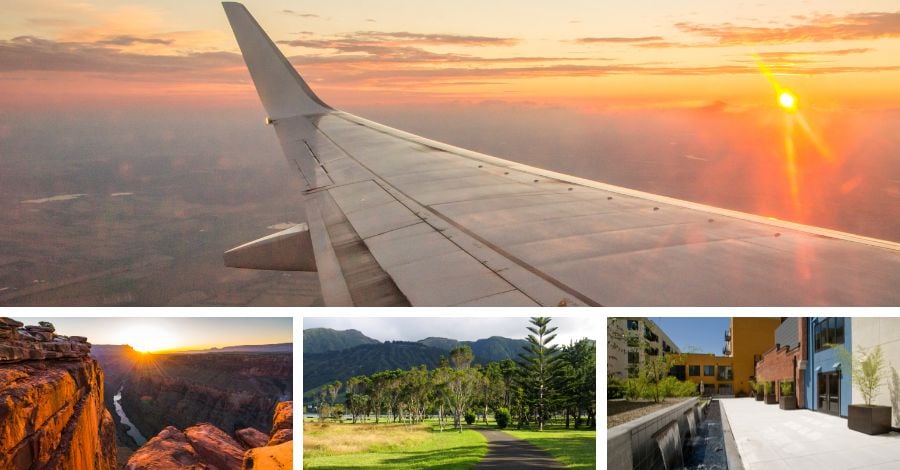 Popular places often represent the best of their location, with vibrant atmospheres, unique attractions, and exciting activities to enjoy. In this blog, you can steal the details of top-rated popular destinations to explore once in a lifetime. Get ready to book cheap flights to Grand Canyon, San Jose, the Netherlands, and many more.
Let's check out the fascinating details mentioned below:
1. Netherlands: The Dreamland Of Tulips and Windmills
The Netherlands is such a fantastic country with so much to offer! You can't help but be in awe of the stunning windmills and tulips everywhere. The canals are charming, and the traditional wooden shoes are so unique. And remember the fantastic cheese and artwork you can find there. Amsterdam is a must-visit city with lively nightlife, fascinating museums, and canals.
But there are also so many other cities to explore, each with a unique charm. It's so cool that the Netherlands is known for its innovative business practices and support for start-ups and social enterprises. Visit Rotterdam, Utrecht, The Hague, and Eindhoven to experience their cultural history, architecture, fashion, and nightlife. So what are you waiting for? Surprise your loved ones by booking plane tickets to the Netherlands.
2. Nassau: A Tropical Paradise For Beach Lovers
Pack your beachwear attires and catch cheap flights to Nassau! This Bahama's destination is known for its stunning beaches, Caribbean culture, vibrant nightlife, and chic shopping. The Bahamas' capital and largest city is located on the northern tip of New Providence Island. Visitors flock to the area for its beautiful water, tropical climate, and luxurious resorts. It is also the home of the famous straw market, where visitors can purchase handmade souvenirs. In addition, Nassau is home to the American Embassy, Paradise Island, Fort Charlotte, and several historical sites.
3. Greenland: A Winter Wonderland With Wildlife
Greenland is a stunning island with an impressive ice sheet covering over 80% of its surface. It's the world's largest island with the lowest population density. Not only that, but Greenland also has a rich cultural heritage, with fascinating ancient stone and ice structures, unique Inuit cultures, and a cuisine that's unlike any other. If you're looking for outdoor activities, Greenland has plenty to offer, from hiking and kayaking to whale-watching.
Some of the most famous places to explore on the island include the Greenland National Museum, Qajaa – Greenlandic Whaling Museum, Ilulissat Icefjord, Ilulissat Ice Hotel, Katuaq Cultural Centre, Disko Bay, Sisimiut, Nuuk, and Appilattoq. You can book cheap flights to Greenland to explore these unique places and experience all this beautiful island offers.
4. San Jose: The Sunny Place With Mediterranean Climate
San Jose is a famous California destination in the Santa Clara Valley. The city is known for being home to Silicon Valley, the center of technological innovation in North America. With a population of over one million, San Jose is also the largest city in the Bay Area and the third-largest city in California. San Jose has something for everyone, from world-class museums and parks to historic architecture and a vibrant culinary scene. The city also has significant universities like San Jose State and Stanford University.
You can book flights to San Jose to explore the area's most beautiful parks and outdoor spaces. The city provides a bounty of lush green spaces, from Alum Rock Park in the foothills of the Santa Cruz Mountains to Kelley Park and the Japanese Friendship Garden.
5. Boise: A Heaven For Adventure Seekers
Boise is most famous for its natural beauty and outdoor recreation. It is known as the City of Trees, thanks to its many parks, green spaces, and scenic trails. The city is also home to various cultural attractions, including the Idaho Botanical Garden, Boise Art Museum, and Zoo Boise.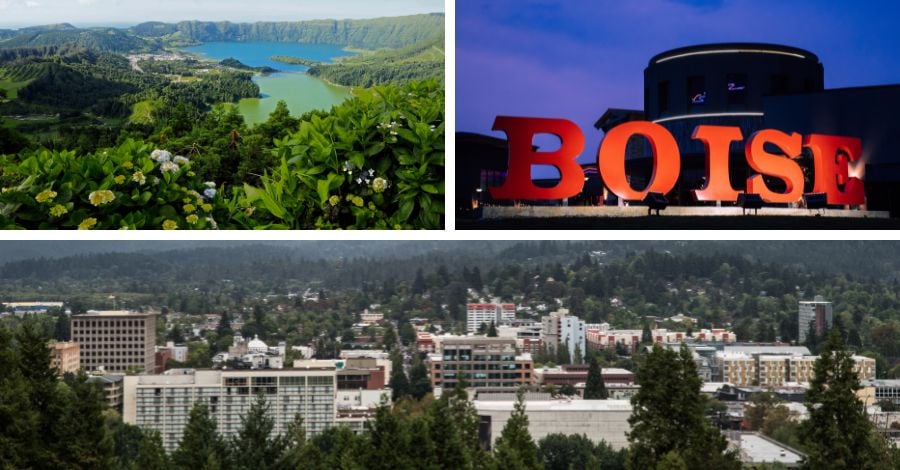 Boise is a popular destination for whitewater rafting, hiking, and skiing. It is just a short drive from some of Idaho's other well-known outdoor activities, such as visiting hot springs and taking float trips on the Snake River. Book Cheap Flights To Boise and experience an adventure like never before.
6. Eugene: A City Known For Arts & Music Culture
Eugene's eclectic and vibrant music, arts, and food culture. Eugene has been dubbed one of the "top places to live" by Forbes due to its diverse selection of music festivals, arts events, outdoor recreation, and commitment to environmental sustainability.
The city is home to the University of Oregon and a vibrant music scene, with musical events such as the Eugene Celebration, the Oregon Bach Festival, the Oregon Festival of American Music, and the SOFT Music Festival each year. Eugene is also known for its commitment to sustainable practices and the local nonprofit community. Fly on cheap flights to Eugene to explore the vibrant art scene, which also includes a thriving downtown art district and an impressive selection of galleries.
7. Bismarck: A Hub Of Culture & History
Bismarck is best known as the capital of North Dakota and for being the location of the former government complex, the Bismarck State Capitol. The city is also known for its association with Chancellor Otto von Bismarck, who helped unify Germany in the 19th century. It is celebrated each year with Bismarck-Mandan's German-American Festival. It also has many outdoor activities, from fishing and canoeing on the Missouri River to biking, camping, and hiking in many of the city's parks and trails. Book cheap flights to Bismarck and enjoy a unique, historic trip.
8. The Grand Canyon: A Phenomenal Adventure Destination
Catching cheap flights to the Grand Canyon is like being transported to another world! Located in northern Arizona, the Grand Canyon is a stunning natural wonder with layers of rock that span millions of years of Earth's history. Visitors can enjoy breathtaking views of former volcanoes, forests, and even open desert terrain on the canyon's edge.
The Grand Canyon can be explored from the air or on the ground. Take a helicopter flight, for example, and you'll be able to view the entire 277-mile length of the canyon from that perspective. You can also walk along the South Rim of the Grand Canyon on a day hike or an overnight backpack trip.
Wrap Up!
Exploring these stunning destinations can be remarkable! Don't waste your time sitting at home. Book Cheap Flights To Boise, Greenland, Nassau, and other popular destinations. Step out and fly high to enjoy unique travel experiences to weave the happiest memories of a lifetime.