Go on a thrilling journey to the Arctic playground, where the wild, untouched surroundings of Greenland. As you take each step exploring this icy playground, stay prepared to witness the jaw-dropping towering glaciers, exquisite fjords, and the magical night show of the Northern Lights. Booking flights to Greenland will open up the opportunity to explore the Nordic cultures of Nuuk and other remote areas and capture the dramatic landscape for centuries.
Fly here to explore heart-pounding adventures by reading this comprehensive guide. A trip to Greenland promises to make your adventure tour exceptionally unforgettable. So, let's learn more about it: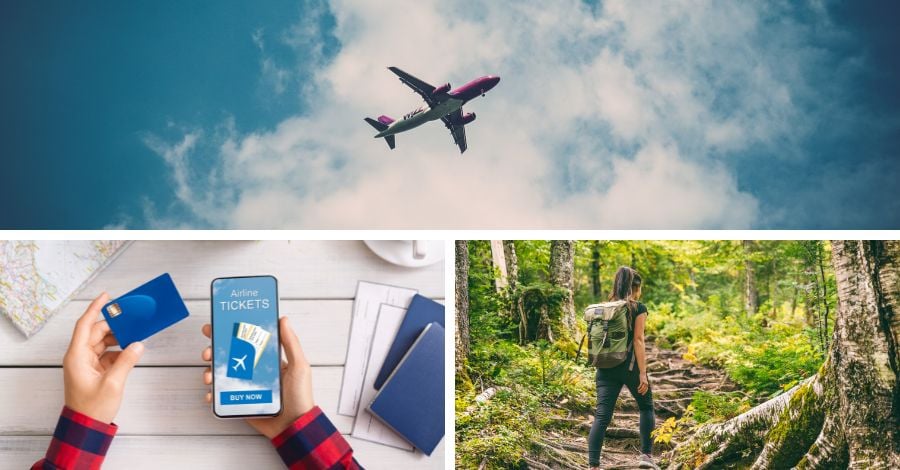 Bucket List Adventure Activities To Experience In Greenland
Greenland is a paradise for adventurers, wanderlust, and adventure seekers. Greenland allows you to explore and discover if you crave to enjoy kayaking, hiking, trekking, camping, sledging, and skiing in the Arctic region. Pack your gear and explore the list of adventure activities mentioned below:
1. Kayaking In Stone-Cold Water
Enjoy the ultimate kayaking experience in pristine, cold waters surrounded by magnificent wild landscapes. Soar through crystalline fjords encircled by glaciers and panoramic cliffs that seem to brush the sky. Paddle alongside gigantic icebergs and admire the surreal reflections in the Arctic waters. Breathe in the tranquility of this remote outdoors, where each stroke gets you closer to the raw beauty of Mother Nature. Booking cheap flights to Greenland will offer you an extraordinary kayaking journey to leave you breathless.
2. Trekking In The Tough Arctic Areas
Participate in an extraordinary trekking adventure in the spectacular regions of Greenland. Trek around the rugged terrain where towering mountain peaks meet untouched Arctic skies. Navigate through the ancient trails engraved by Inuit hunters and wanderers as you explore the remote lands of Greenland. Encounter the natural homes of Arctic foxes to reindeer in their wild habitat. Capture the mesmerizing beauty of crystal-clear emerald lakes cradled within glacier-carved stunning valleys. Greenland's pristine beauty and tough remoteness allow you to enjoy a trekking expedition unlike any other experience.
3. Ice Fishing Experience
Ice fishing in Greenland is a fascinating adventure. Amidst the breathtaking Arctic terrain, fishermen drill holes in thick ice, patiently awaiting a catch. The cold silence is spoiled only by the rare crackling of the frozen sea. With specialized gear and warm clothing, adventurers savor the rush of catching Arctic char, cod, and even halibut. Greenland's pristine wildlife and stone-cold waters make ice fishing a unique arctic adventure, blending natural beauty with the thrill of hooking fish in one of the world's most isolated places. To experience this amazing bucket list activity, ensure you catch flights to Greenland from US.
4. An Unforgettable Coastal Ferry Ride
A coastal ferry ride in Greenland is bewitching through some of the planet's most dazzling landscapes. As the ship soars along the freezing cold waters, passengers are treated to a surreal scenery of glaciers, gigantic icebergs, and rugged fjords.
The air is crisp and cold, with astonishing wildlife sightings, like whales and seals, making the voyage experience even better. The play of glowing light on the Arctic waters is a dynamic spectacle, while the midnight sun or Northern Lights can make the ferry ride even more thrilling, depending on the season. Enjoying a surreal ride is a rare chance to connect with wilderness in its purest form in Greenland.
5. Whale Watching Adventures
Whale watching in Greenland is a remarkable activity that takes you to the heart of Arctic wildlife. Step on the boats and embark into the freezing waters, encircled by icebergs and panoramic fjords. Greenland's untouched waters are home to diverse whale species, including humpback, minke, and evasive blue whales.
As you observe the horizon, the thrill of spotting these magnificent creatures breach the surface is inexpressible. The sound of their exhales and the view of their gigantic tails diving underneath the icy waves form enduring memories. It's a deep connection with Mother Nature, presenting a peek into the enigmatic world of these gentle giants in one of Earth's most untouched environments. To enjoy this wanderlust experience, book flights to Greenland now.
6. Hot Spring Bath Experience In The Wild
Soaking in Uunartoq hot springs is an outstanding escape into natural tranquility. These geothermal phenomena offer a gentle contrast to the Arctic's coolness. Surrounded by snow-covered terrain, you'll discover warm pools that relax and rejuvenate your body. As you unwind in these isolated hot springs, you'll fall in love with the untouched beauty of nature.
7. Thrilling Snowmobile Ride
An exciting snowmobile ride in Greenland is a breathtaking Arctic expedition. Ride to explore the icy landscapes as your playground; you'll zip through vast, snow-covered terrains conducted by professional townies. The engine's howl is your music as you triumph over rough terrain, fjords, and panoramic mountain scenery. The polar air revitalizes you, and the chance of spotting wildlife adds to the excitement. It's a heart-pounding adventure to enjoy in the snow-clad outdoors. Take cheap flights to Greenland to experience world-class adventures in the snow.
A Quick Packing Checklist For Greenland Adventure Tour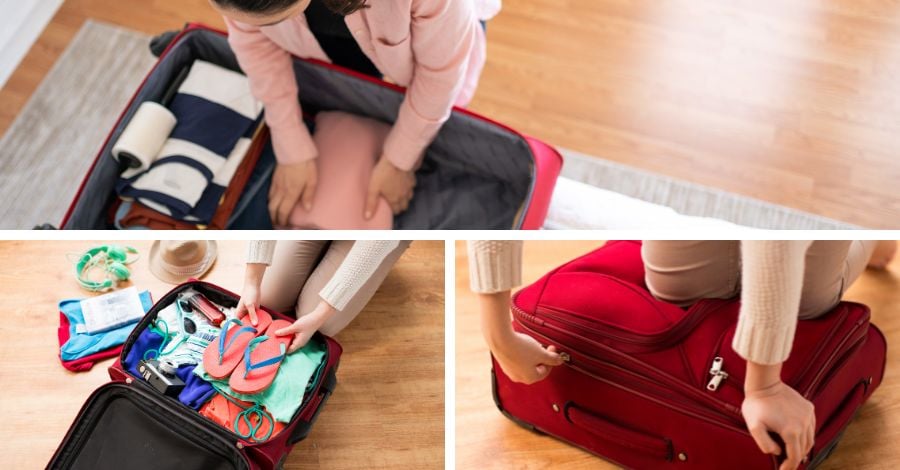 Planning for a Greenland adventure tour? Here's a quick packing checklist you'll need:
Clothing: Warm layered clothing, waterproof jacket, insulated pants, thermal undergarments, warm socks, and gloves.

Footwear: Sturdy, waterproof boots with good traction.

Gear: Waterproof Backpack, sleeping bag, map, and a tent (if not given).

Travel Documents: Passport, visa, ID, and travel insurance.

Health Essentials: Prescribed medications, first-aid kit, and insect repellent ointment.

Outdoor Gear: Binoculars, camera, and a headlamp.

Food and Water: Portable stove, utensils, and high-energy snack.

Personal Items: Travel-sized toiletries, sunglasses, and sunblock.
Wrap Up!
Discover the jaw-dropping scenic beauty of Greenland by going on an adventure tour. From adoring the beauty of vibrant wildlife to enjoying whale-watching, it will make every moment unforgettable. As your journey halts and memories get engraved forever, consider this: The Arctic's surprises await your return. Book your cheap flights to Greenland today and get ready to admire the Arctic's magic by calling +1-800-683-0266. Pack up, step up, fly high, and enjoy an Arctic adventure like never before.