Fly and vibe with culture, nature, and surroundings of new places!
Get out of your hygge and explore some of the top-notch tranquil destinations. Today, we are here to blow your mind to make you fly and explore more. With a list of the most stunning and tranquil destinations, we want to make you feel like flying more to enjoy a unique travel and exploration experience. Our inventory includes islands, mountains, cities, and small towns to allow you to enjoy the unique vibe of every beautiful destination. You can undoubtedly book flights to Nassau, the Netherlands, and more. To know more, you need to swim down to attain more details. So, let's dive in and learn more.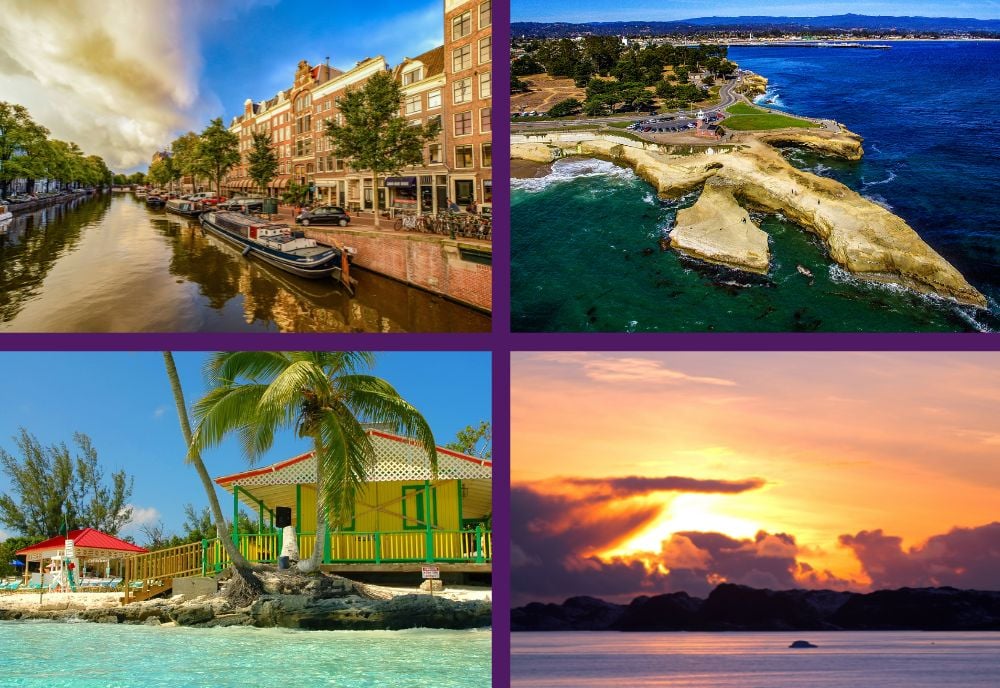 Nassau: Enjoy Paradise Escape
Fly to enjoy island breeze, beach therapy, and exotic escape now!
Nassau: a tropical dreamland that resides in the heart of the Bahamas. The moment you step onto its blond beaches, you're welcomed by an azure ocean that melds into the horizon. The sunkissed climate and the gentle ocean breeze carry the endearing scent of the sea.
You'll uncover a vibrant tapestry of cultures as you explore, from the beautiful straw markets resonating with local arts to the historic architecture that reflects past stories. Beneath the crystal-clear ocean, a tropical marine world unfolds, where kaleidoscopic marine life dances among coral gardens. And, catching flights to Nassau is the best way to experience an ideal island therapy.
Best Time To Visit: The most suitable time to visit Nassau is during the winter months, from December to April.
Netherlands: Wanderer In The Land Of Tulips & Windmills
Fall in love with Dutch culture, tranquil countrysides, and vibrant tulip fields.
This exquisite country is a canvas of dynamic tulip fields, tranquil canals, and enchanting windmills that seem to have hopped from the pages of a fairytale. Each city has its impressive personality, a melodic mixture of historic architecture and modern innovation. Amsterdam, Van Gogh Museum, and Rijksmuseum brag about the beauty of the Netherlands.
The retro villages with cobblestone lanes, like Giethoorn and Zaanse Schans, glimpse the country's timeless traditions. The Keukenhof Gardens presents a kaleidoscope of floral beauty. Immerse yourself in tasting Dutch cheese, savoring stroopwafels, or exploring rich art and history; the beauty of the Netherlands leaves an unforgettable mark on every traveler's heart. Book plane tickets to the Netherlands and experience a perfect Dutch-style cultural vacation.
Best Time To Visit: The best time to visit the Netherlands is during the spring. April to May is the ideal time period to explore tulip fields and the countryside is in full bloom, and the weather is pleasant.
Greenland: Explore Glacial Coast and Nordic Wildlife
Wander through the icy regions, breathtaking coastlines, with iceberg views!
Greenland, a land of Arctic phenomena, beckons courageous travelers with its raw and exquisite beauty. Expansive icy terrains stretch as far as the eye can see, embellished with glaciers that calve into untouched fjords. The magnetism of the Northern Lights paints the sky with supernatural colors, creating a magical wonder to watch.
Inuit culture incorporates the towns and territories, presenting a glimpse into a way of life intricately tied to the extreme atmosphere. Summer brings the Midnight Sun, inviting travelers to explore the rough terrain, kayak among icebergs, and glimpse remarkable wildlife like whales and polar bears. Whether exploring ice sheets, engaging in local traditions, or seizing surreal landscape beauty in the eyes, this destination promises an excursion into the spirit of untamed Arctic beauty.
Best Time To Visit: Want to book flights to Greenland? The best time to visit Greenland is during the summer months. June to August reflect a mild climate to enjoy exploration of the magnificent landscapes, wildlife, and cultural experiences.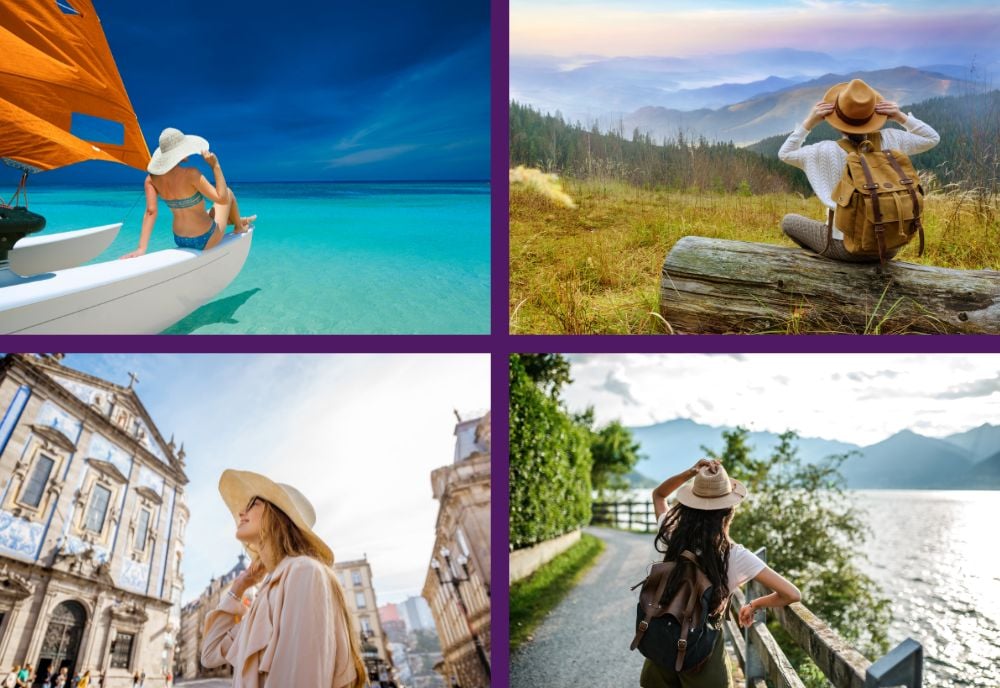 Rockford: Enjoy A Cultural Escape In A City
Discover the cultural and historical stories of Rockford!
Nestled along the stunning Rock River, Rockford is a dynamic city that merges urban excitement with lush greenery. Explore a spirited arts scene in the historic downtown, featuring beautiful galleries, theaters, and live music venues. Discover the Anderson Japanese Gardens, a hushed oasis of serenity famous for its lush landscapes and relaxing waters. For aviation lovers, the Burpee Museum of Natural History boasts an exceptional collection of dinosaur fossils, including "Jane," the world's most complete juvenile T. rex. With panoramic river walks, fascinating museums, and a vivid tapestry of artistic attractions, catching cheap flights to Rockford offers an engaging travel experience.
Best Time To Visit: The best time to visit Rockford is from late spring to early fall, from May to September, when the weather is pleasant to enjoy outdoor activities, and attend cultural events.
San Jose: A Small City With Vibrancy Of Culture
Escape to a small, charming city for an unforgettable weekend getaway experience!
In the heart of Silicon Valley, San Jose resides and offers a bewitching mixture of innovation, culture, and nature. Explore and discover the iconic Winchester Mystery House's detailed architecture, or engage in history at the Rosicrucian Egyptian Museum. The downtown area has a vivacious arts scene, while vineyards invite wine lovers to savor regional flavors.
San Jose is a magnificent destination for those seeking diverse experiences, from technological marvels to outdoor adventures and cultural exploration, with its year-round gentle climate, lush hiking trails in the hills, and nearness to the Pacific coastline. So, to explore this ravishing small town, book cheap flights to San Jose.
Best Time To Visit: The best time to visit San Jose is during the spring and fall months, from April to June and September to November, when the weather is ideal to enjoy outdoor activities, and exploration journeys.
Conclusion
Engage yourself in amazing travel tours by booking cheap flights to Greenland, San Jose, Rockford, the Netherlands, and Nassau. Have different travel experiences to enjoy a perfect vacation. These are the top-notch tranquil destinations that will make your travel experience calmly amusing. So, whether you're out for a weekend getaway or a long vacation, these places can offer the tranquil vibe that you're searching for. Thus, if you need any further assistance regarding travel and leisure, just reach us at : +1-800-683-0266.