The Netherlands is the European dreamy destination that opens the golden door to the most stunning vintage towns, windmills, and tulip fields. Even compliments fail in front of the magical beauty of this country. Being one of the hottest tourist destinations in Europe, this land has a magnetic appeal to attract travelers from all around the world.
Whether you plan to explore Amsterdam, Rotterdam, or Haarlem, every town or vintage village has a fairytale-worthy charm. So, to excite you more to experience a terrific vacation, this wanderlust guide will surely help you. So before you book your plane tickets to Netherlands, make sure to create a checklist of things to do and explore by checking the things listed below: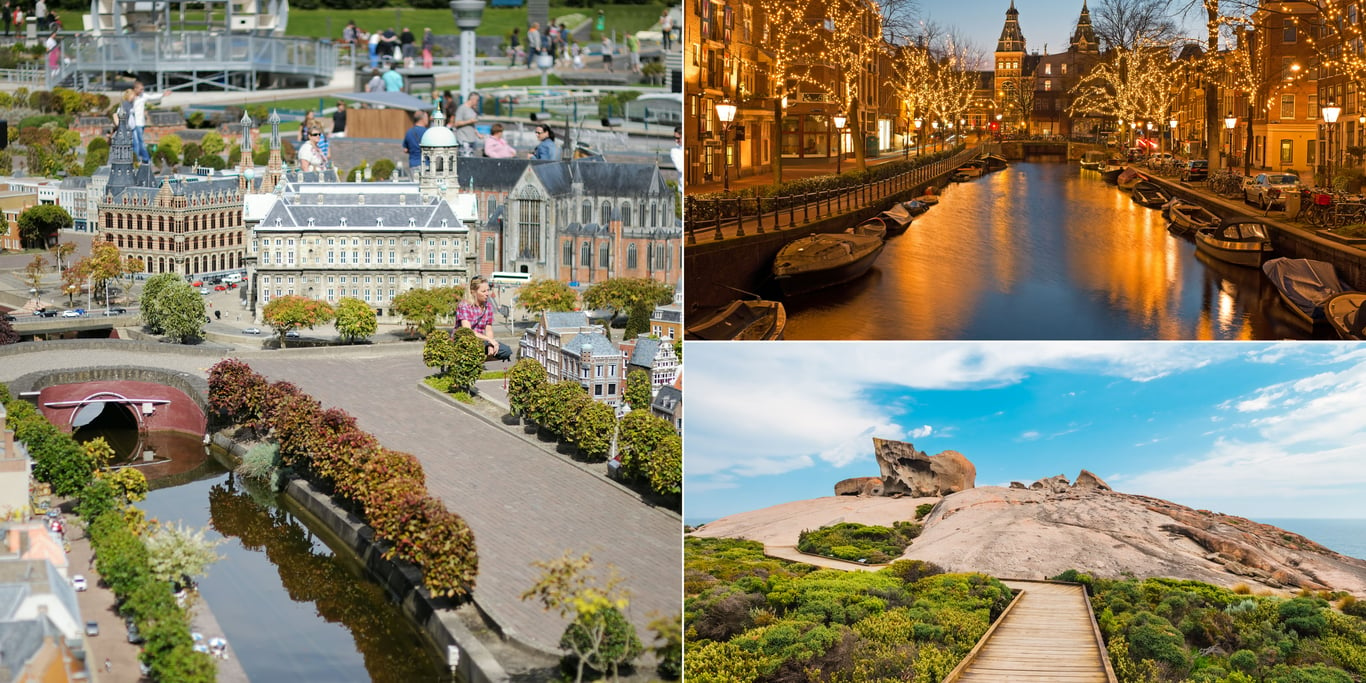 A Checklist Of Places To Explore
No one can ever explain the vibrant, exotic beauty of the Netherlands through words or compliments. Every place has a different vibe, culture, beauty, and things that can make you feel accomplished while touring. So, here we have listed the top-most attractive attractions to explore during your Netherlands trip.
A Movie-Like Experience In Amsterdam
From "The Faults in Our Stars" to "The Diary of Anne Frank," many great movies were shot in the tremendously popular city of Amsterdam. The beautiful pristine canals, old-school neighborhoods, and European vibe are worthwhile to admire by enjoying a cycle ride around the streets.
Witness The History In Haarlem
The Grote Markt, the old city hall, the 14th Century gorgeously-designed Gothic St. Bavokerk church, and historic neighborhoods are perfect places to explore during your Haarlem exploration tour. Catching cheap flights to the Netherlands is the best way to reach this richly-diverse historic place.
A Trip To Van Gogh Village
In history, Van Gogh engraved his name with gold by creating iconic artworks that are precisely admired globally. So, if you are a real art lover, then your Netherlands trip is incomplete without exploring Nuenen. This village is the pastor's home of Van Gogh, and currently you can visit the Open Air Museum in many other places.
Admire The Heavenly Landscapes Of Kinderdijk
Kinderdijk is a beautiful countryside in the Netherlands, residing near the river Noord. The windmills and lush grass landscapes offer peace of mind to every traveler. This place is also listed under the UNESCO World Heritage Sites for its largest collections of stunning windmills.
A Trip To Floral World Of Keukenhof Gardens
With the arrival of spring, the Keukenhof Gardens blossom like a vibrant heaven. This is the most iconic place in the Netherlands to witness the blossoming of exotic flowers and tulips. You can enjoy a photography session by admiring over 700 varieties of flowers.
Remarkable Exploration In The Hague
Capturing the vibrant beauty of old buildings, Noordeinde Palace, Madurodam, Louwman Museum, and other places will leave you speechless with their stunning beauty. This is a prime destination to must-explore by booking cheap flights to Netherlands.
Relish Your Taste Buds With Authentic Food and Drinks
The traditional food and drinks of the Netherlands offer a great experience for travelers. Tasting the local food and drinks is what makes your trip successful. Appeltaart, Bamischijf, Bitterballen, Erwtensoep, Frikandel, Gouda cheese, Kibbeling, Oliebollen, Pannenkoeken, Poffertjes, and Stroopwafel are some popular food items that you need to try and taste during your Netherlands tour.
Additionally, you cannot miss the chance to visit the Heineken Experience in Amsterdam. Taste the world-famous beer and enjoy an exceptional tour through the entire gigantic brewery. Plus, you can enjoy Jenever gin cocktail recipes. This is one of the popular local Dutch beers to try. Plus, exploring the local and vintage breweries can also allow you to enjoy a fantastic social experience. No more waiting! Catch the cheapest flights to the Netherlands now.
Ideal Time To Fly To The Netherlands
Every season offers a uniquely beautiful view of the Netherlands. So whether you fly during summer, winter, autumn, or spring, you'll have new things and a new atmosphere to relax and explore. From April to May and October to November, you can consider this the best time to book plane tickets to the Netherlands to fly and escape into the pristine surroundings of this European country. During July, you can witness a large crowd, as it is considered the peak season for tourism. So, whenever you choose to fly, make sure to travel smartly.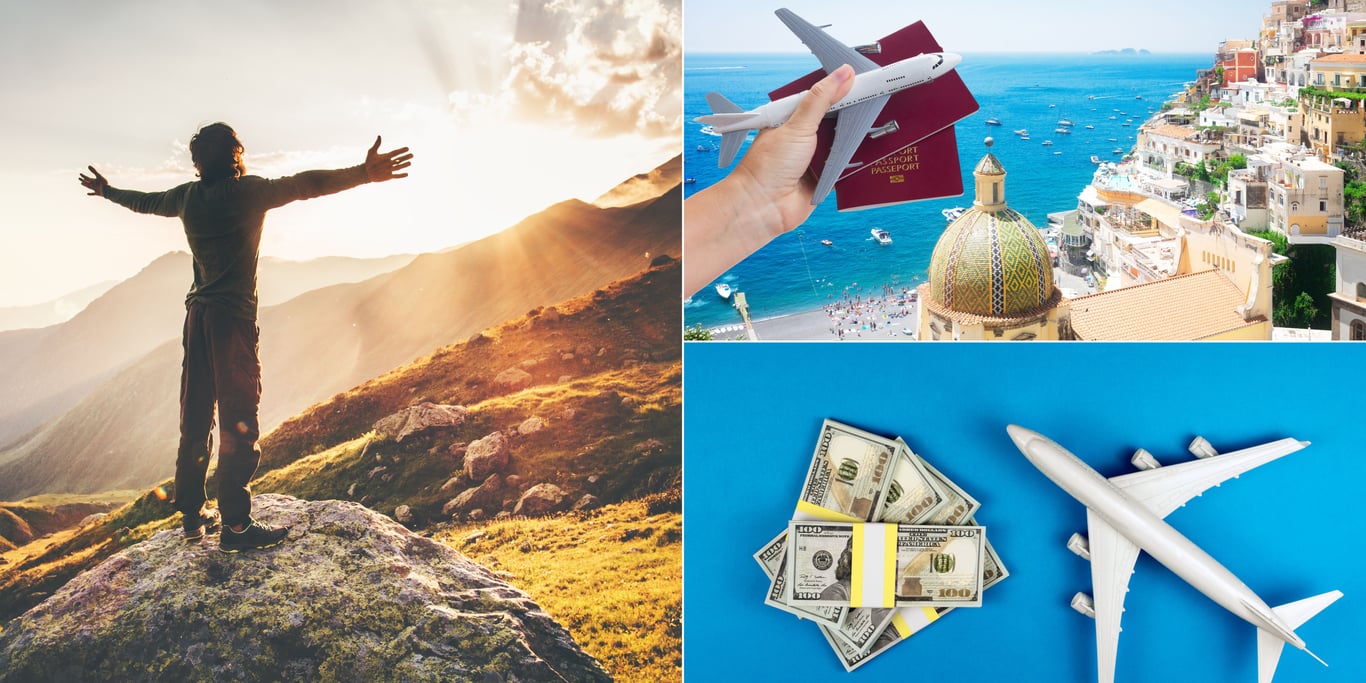 Best Wallet-Friendly Spots For Stay
If you want to make your stay in the Netherlands affordable yet versatile, you have many options. Eden Hotel Amsterdam, Hotel Aalders, Hampton by Hilton Amsterdam, Volkshotel, Hotel Casa Amsterdam, Hotel Sebastian's, Hotel Luxer, Kaboom Hotel, Holiday Inn Express Amsterdam, and Hotel La Boheme are the best hotels that can fit your budget and deliver a dreamy ambience to make your stay relaxing.
Final Thoughts
It's time to wrap up this guide! We hope you can now smartly and seamlessly book cheap flights to the Netherlands and wallet-friendly hotels. Make your trip memorable by creating plans and even a bucket list of the places you must visit. So, enjoy a dreamy vacation in the magical European destination of the Netherlands.