Saving more on travel is like hitting the jackpot!
International travel tours can be expensive, including currency differences, stays, exploration, and paying for vivid things. Tired of canceling dream trip plans? If you need flights to Rockford, Illinois, the Netherlands, or Nassau, we totally understand your concern. But wait, we have something unique to help you fly affordably.
The demand and price of flight tickets might be high, but with our solutions, you can fly easily and comfortably. Want to know more? To live the happy moments of the international trip, just go through the list of things mentioned below: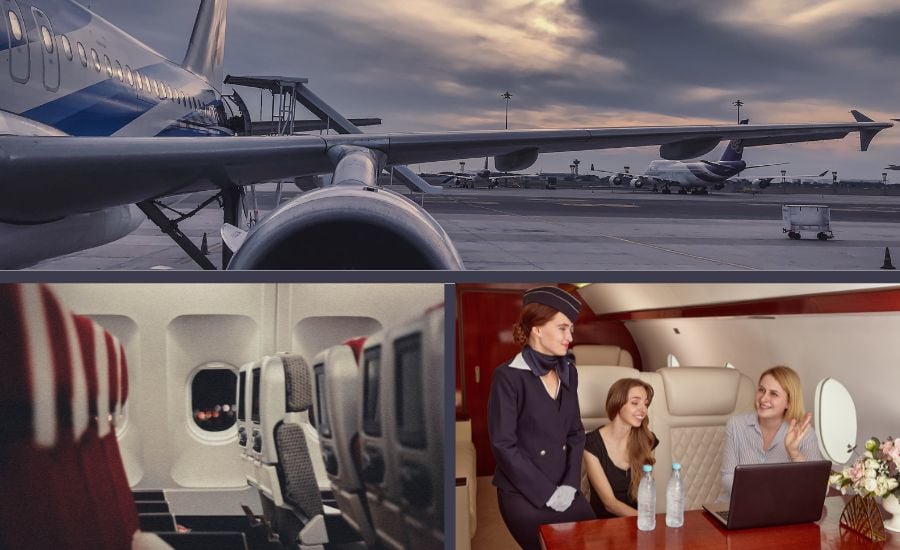 Is It Possible To Fly Cheaply On An International Trip?
Definitely! Flying cheaply on an international trip is absolutely feasible. You can hunt for great flight deals with wise planning, flexible dates, and comparisons across diverse airlines and expedition platforms.

You can also choose budget airlines and subscribe to fare alerts on different websites. Plus, you can fly during off-peak seasons and be available to modify your itinerary for lower fares. Loyalty programs, miles, and credit card rewards can help you save more for international trips. Look for the best deals on cheap business class flights without emptying your bank accounts.
5 Tactics To Save More On International Flight Tickets
Flexible Dates: Be open to flying on any date to catch the best flight deals.

Comparison Buying: Don't pay for the first offer you see. Compare fees across numerous travel websites and airlines to find the most reasonable option.

Budget Airlines and Layovers: Book low-cost airline flights and stay flexible with layovers, as you can find lower ticket costs.

Off-Peak Travel: Plan your journey during off-seasons or weekdays to dodge extreme demand and increased prices.

Loyalty Programs and Rewards: Join frequent flier programs and use credit card rewards and miles to get flight discounts.
Best Flight Deals To Get For International Tours
Make your journey easier, more affordable, and more extravagant by hunting for the best flight deals. Here we have listed some amazing flight deals that can help you fly affordably without any stress:
Good Friday Flight Deals
Good Friday flight deals give you a fantastic opportunity to enjoy international travel. Airlines and vivid travel platforms present special deals, making it an exceptional occasion to secure inexpensive airfares. With many people off work and school, there's improved flexibility in travel dates, permitting you to take advantage of lower prices. These deals can lower the actual cost of your international trip, allowing you to discover new destinations with your loved ones without weakening your budget.
Planning and booking during Good Friday sales can guide you to tremendous savings and indelible travel experiences. Cathay Pacific, Singapore Airlines, JetBlue Airways, Qatar Airways, and Emirates offer the best Good Friday deals, giving you the bonus privilege to travel affordably anywhere and everywhere.
Business Class Flight Deals
Grabbing business class flight deals on international trips brings you multiple benefits. Beyond the lavish in-flight experience, these deals offer noteworthy benefits. You can enjoy the flight experience by appreciating extra legroom, relaxing modern reclining seats that convert into beds, and a magnificent dining experience. Fast-track security and priority boarding expedite your trip. Access to premium lounges guarantees relaxation before departure.
Moreover, Business Class passengers receive world-class service, making long-haul flights more relaxing. While these deals may still be more expensive than Economy, the improved comfort, convenience, and exclusivity make them profitable, particularly for long journeys. Business Class deals can elevate your travel into a seamless experience.
Last-Minute Flight Deals
Last-minute flight deals for international trips offer spontaneity and savings for traveling. Many airlines often lower prices to fill vacant seats, making extravagant travel more convenient. If you're relaxed with dates and destinations, you can have incredible opportunities to discover new places without worrying about the expenses.
These are surely the best deals that can allow you to enjoy international trips without any hassle. The list of the best flight deals doesn't end here. You can also learn about and research more about first class flight deals, Easter flight deals, holiday season flight deals, red eye flight deals, and more. So, whether you book plane tickets to the Netherlands or not, you surely need to take advantage of flight deals to keep banks wealthy.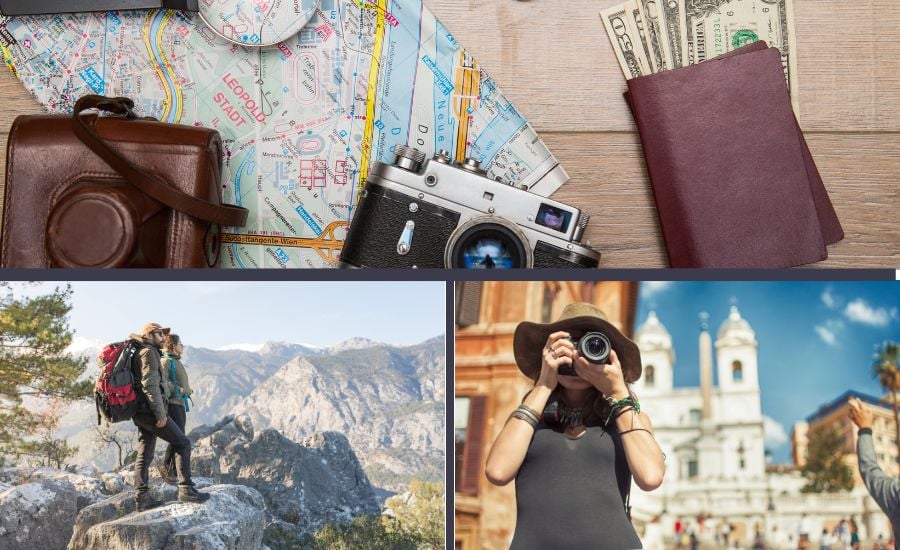 Some Affordable International Destinations To Travel
If you like traveling spontaneously anywhere, then why don't you take a chance to explore some uniquely beautiful and affordable places. You can book cheap flights to Nassau , Rockford, and the Netherlands. These places offer rich culture, art scenes, nature's beauty, architecture, cuisines, and histories worth discovering.
So, why waste time waiting to explore more crowded destinations? When you can find the beauty of the world's most uniquely affordable places. You can get cheap flights and deals quickly to travel comfortably without budget stress.
Wrap Up!
Fly to live, and explore to weave memories!
We hope now you can plan more international trips to explore and create the happiest memories with your loved ones. Explore different cultures, places, neighborhoods, nature, and local festivities to enrich your experiences and knowledge. Plus, you can make new friends and enjoy every moment. Looking for cheap Good Friday flight deals? Give a call at +1-800-683-0266 to get expert assistance for inexpensive international travel needs.