Austin is a great destination that helps you escape from your hectic schedule. Booking cheap flights to Austin, Texas, will allow you to travel within your budget. People residing in Austin have many things on their bucket lists. The city has a lively culture, a vibrant atmosphere, and various cuisines. There are many nature experiences outside the city. This blog post will share all the essential information that will make your trip to Austin one of a kind, precisely when you can grab the cheap flights to Austin deals.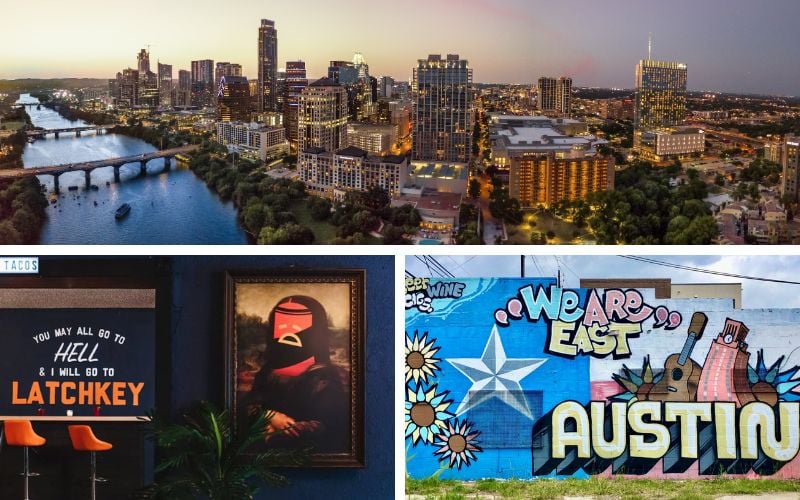 Visit Austin and see what makes it special
1. Language: Austin is an excellent place for people who are fluent in English. There won't be any issue while communicating with the lovely people around, as you won't explore a ton of southern accents as you might think.
2. Currency: Like any other state in the United States, you can use US Dollar in Austin. Also, most of the leading stores accept cash and credit cards. You can use the USD to book flights to Austin, TX.
3. Weather Conditions: Austin experiences different seasons. However, it never turns too cold. Summers are hot, with temperatures above the hundreds in August and September. The fall arrives in October, while the air turns milder. When winter comes, the weather is sunny but cold in the mornings and nights. The Spring Season is cozier, with low temperatures and consistent sunshine.
4. Exploring Austin: Downtown Austin is walkable from East Austin. However, there are many places to visit on the outskirts of the city that require different modes of transportation. There are many ways to explore Austin without worrying about the choice of transportation. Uber and Lyft operate in Austin, making it easy to travel.
5. Mode of Transport: The Metro System operates across the city. You can visit the airport from Route 100 or Route 350, which run every 30 minutes between 6 a.m and 11 p.m. There are cheap flights to Austin, Texas, allowing you to avail of heavy discounts and premium deals. You can expect the single Metrobus Ticket to cost $1.25 or the day pass to cost $2.50. If you want to hop on the bike, check out Austin B-Cycle to Pick Up and drop off bikes across the city.
If you want to avoid spending money or renting a vehicle during your stay, Zipcar is the best choice. They provide many car services across the city, where you can pick up and drop off at different places.

Restaurants Serving Quality Food in Austin
Many stunning cuisines and reputed restaurants are serving great food. Also, the city has different types of food, keeping the requirements of travelers worldwide in mind. If you have booked flights to Austin, TX, you can expect delicious food from culinary experts.
1. Blue Dahlia Bistro: This is the best place for quality brunch near the trendy East Austin neighborhood. Begin the day with a tasty cup of coffee or artisan tea, which will keep you energetic for the rest of the day.
2. Hillside Farmacy: Well-Known for breakfast and brunch, the café has a broad range of delectable French dishes. Located within the Texas Historical Landmark building, making the dining experience one of a kind.
3. Josephine House: Being an admirable corner for those residing in Austin, the place always experiences heavy crowds. Moreover, if you have booked Austin flights, then this is the place you should take advantage of on your trip. You can expect a range of delicious pastries, fruit, and avocado toast. The suggestion is to make a reservation to book your preferred table.
4. South Congress Café: It is a traditional joint located in the heart of the famous South Congress Street. You can expect various dishes such as carrot cake, French toast, and Classic Texas migas. For your entertainment needs, the classic cowboy is playing the guitar.
5. Café No Sé: It is associated with the South Congress Hotel; Café No Se is considered the top place to have brunch in Austin. Begin your day with tasty mimosa and breakfast burger filled with toppings and fried egg.
6. Juiceland: If you successfully booked cheap flights to Austin, you cannot leave Austin without trying the flavorful smoothie from Juiceland. They gather different variants of fruits, veggies, peanut butter, and superfoods to make the most thick and sumptuous smoothie you will ever discover.
7. Swift's Attic: Tourists can expect a tasty, upscale American Dinner that favors their hunger needs.
8. Sway: To experience creative Asian Fusion in the South, visit Sway to discover the unique yet tasty dishes.
Wrapping Up!
If you've got Austin, Texas, on your travel bucket list and are looking for cheap flights to Austin, here comes great news. Whether you're a fan of live music, delicious Texan cuisine, or simply soaking up the vibrant city vibes, there's plenty to explore in this hip and happening destination.
Austin-Bergstrom International Airport serves as the primary hub for travelers heading to the Texas capital, and with several budget airlines offering affordable fares, snagging a cheap flight will be fine. Keep an eye out for low-cost carriers that frequently offer Austin discounted fares.
With its booming tech scene, thriving food truck culture, and stunning natural beauty along the Colorado River, flying affordably into Austin means more money left in your pocket to enjoy all this dynamic city offers. So grab those cheap flights to Austin, Texas, and embark on your next unforgettable adventure in the "Live Music Capital of the World".