Luxury Travel Guide: Advantages Of Traveling On Business Class Plane
Do you feel cramped in economy class with limited legroom and less armrest space?
In that case, it's totally understandable to feel frustrated. And if the passenger in front of you chooses to recline their seat back, it can be nearly unimaginable to get work done on your laptop. That's why it may be worth considering elevating to business class for your next flight - it's a more livable option that can relieve these problems. Flying Business Class presents many benefits, including a comfortable seating facility, priority boarding, finer culinary experience, baggage allowance, privacy, airport lounge access, entertainment, and faster check-in. Book Business Class flights for a superior flying experience on your next business trip.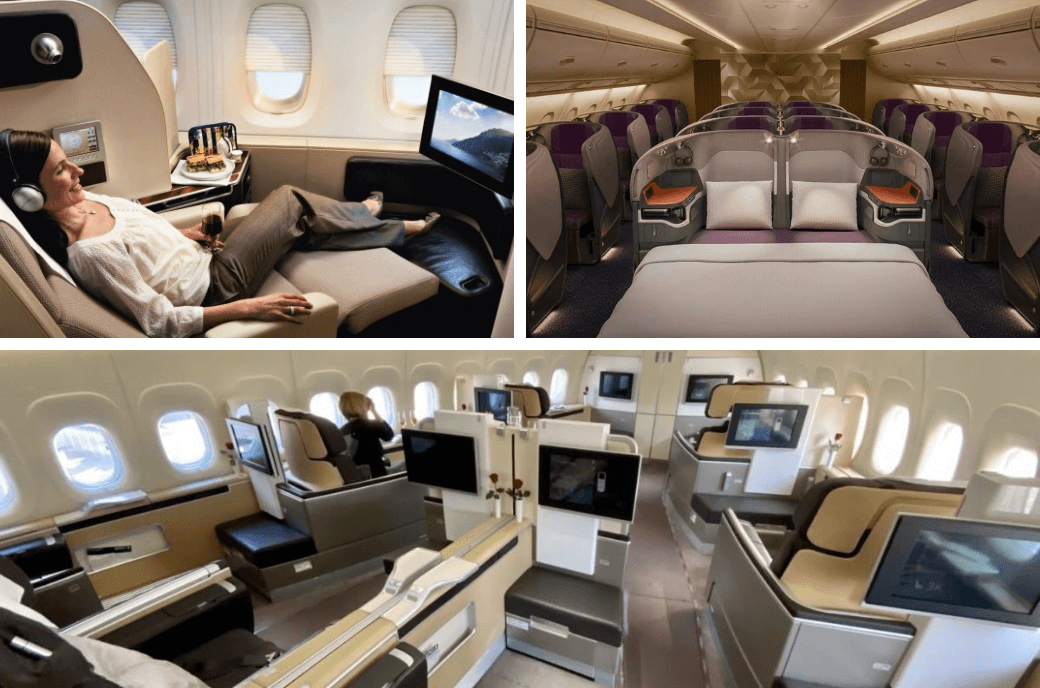 Priority-Worth Experience At The Airport
The check-in process for business class passengers is remarkably smoother and more convenient. By dodging long lines and comfortably sitting while the staff addresses the check-in process, time and energy can be saved. The luxurious Business Class lounge facilities can also be enjoyed while waiting for boarding time.
Depending on the airline and airport, a buffet, drink service, Wi-Fi connectivity, and rest can be provided at the lounge to boost your energy for travel. Some Business Class lounges present a relaxing shower experience, massage, and sleeping room facilities. It is worth noting that many top airlines offer luxurious chauffeur-driven cars to and from the airport. Get cheap business class flight tickets booked to experience priority worth services for traveling.
Bigger & Better Seating Facility
Numerous airlines, including Emirates, Delta Airlines, Singapore Airlines, Qatar Airways, Japan Air, British Airways, and Air New Zealand, offer incredibly luxurious business-class facilities to help you relax comfortably. The wider seats feature smart storage space and pockets for your intimate items, which you can effortlessly access.
Most business class seats are in private pods, equipping ample privacy and space. Similarly, nearly all business class seats can be fully reclined or transformed into a flatbed, permitting you to enjoy heavenly sleep on long flights. Some airlines even offer comfy mattresses to enhance your sleeping experience. Therefore, to experience stress-free long haul flying experience you can choose to fly on a Business Class plane.
Luxurious Dining Experience
The pleasure of enjoying a business-class dining experience will be exceptional. The presentation is always impeccable, and the taste of every cuisine and snack will satisfy your tastebuds. You'll be impressed with the vast choices of snacks, breakfast eatables, lunches, dinners, and on-demand snacks available to enhance your flying experience.
Many airlines offer a premium glass of champagne and soft drinks before departure. Business class tickets will provide you with excellent food and drink seriously. They go above and beyond to impress their passengers. Many airlines offer world-class wines, champagne, liquors, and soft drinks to make your flying experience awesomely luxurious. You can get your cheap business class flight tickets booked to experience a dreamy travel journey in the skies.
Impressive Amenities For Extra Pamper
There's so much to love about the business class flight! The amenities of the business class cabin are impressive to keep you pampered. You can get comfy pillows, duvets, or incredibly comfortable blankets. If you get cotton pajamas and socks, that will be genuinely luxurious.
You'll receive a complete amenity kit- a handy pouch including an eye mask, luxury skincare products, and dental care essentials. You can get noise-canceling headphones to enjoy unlimited entertainment without disturbing other passengers. The best part is enjoying various in-flight entertainment on the bigger screen is like a cherry on top of the cake.
Affordable Plus Comfortable Flying Experience
If you think flying in business class is expensive, that's a myth! You must hunt for the best business-class flight deals to travel comfortably like a savvy traveler. Many airlines and online travel companies offer unlimited offers and discounts on business class flights to let every customer enjoy the valued luxurious flying experience.
Also, suppose you choose to book flights from reliable travel websites. In that case, you can grab amazing discounts on business-class flight tickets to experience a comforting and smoother flying experience. If you're ready to fly luxuriously, hunt and search for the best business class flight deals.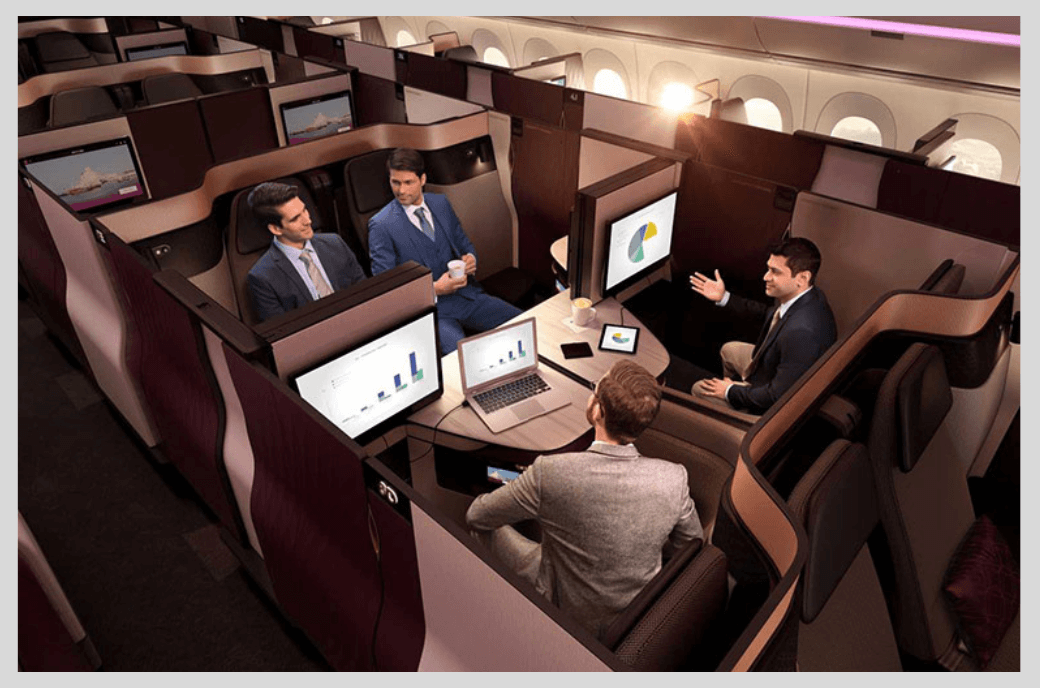 Meet Work Deadlines During Flying Hours
Getting a business class ticket will be smart if you travel for work. With abundant space to work and power outlets, your gadgets will be charged to stay productive for business travel. The complimentary food and drinks will also energize you for important business meetings.
Wi-Fi Connectivity
Many popular airlines offer free Wi-Fi connectivity to let you stay connected with your work deadlines, family, friends, and entertainment. With Wi-Fi access, you can enjoy chatting and entertainment services to remain busy throughout the journey. So, you can experience a better feeling of flying without getting bored by making a business class flight booking.
Final Thoughts
Business class travel offers extra comfort and superior amenities, with luxurious advantages. The private space also permits you to work and relax, making it a profitable investment for those who appreciate comfort while traveling. Therefore, it's time for you to enjoy a luxury travel experience by booking cheap business class flight tickets.